Viewing posts from: March 2015
RACINE, WI, March 11, 2015 —
RC Incorporated
, a family owned company that consists of the following companies: 
ACE Stamping & Machine Co., Inc.
,
ACE Stamping & Metal Fab Co., Inc de Mexico
,
Innotec of WI
, and
Shakespeare Machine Stamping
. Each company plays a vital role in the company's 60 year history of creating innovative products/services such as precision metal stamping, sheet metal fabrication, adhesive tape, and abrasive components. With its headquarters based in Racine, WI, RC Incorporated's goal is to give back to the local community in more ways than one. Each one of the companies is always looking at growing our dedicated workforce, providing scholarships to those whom are interested in the skilled trades, or just showing support for beneficial causes. As a Wisconsin based company, the support for local athletic teams is important. Some examples of support consist of the following teams:
Milwaukee Brewers
, 
Green Bay Packers
, and the
Milwaukee Bucks
. With that being stated, on March 26th, RC Incorporated has donated 200 tickets for local children to attend the Milwaukee Bucks versus the Indiana Pacers basketball game at the BMO Harris Bradley Center in downtown Milwaukee, WI. Partnerships with local professional teams, such as the Milwaukee Bucks have given RC Incorporated the platform to give back to the great state of Wisconsin. Go
Bucks
!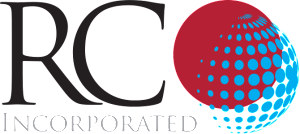 RC Incorporated
2801 S. Memorial Dr. Racine, WI 53403 800-597-7485 |
www.rcincorporated.com