Showing posts tagged with: Acquisition
RACINE, WI, May 18, 2016
— 
RC Incorporated
, a family owned company that consists of multiple business units focused primarily in the manufacturing industry, completed the acquisition of
Heinrich Company
. The business will continue under the current name of Heinrich Company ("Heinrich" or the "Company") and will remain at its current location in Racine, WI in the United States of America. Heinrich, with over 90 years of experience, is a leading global designer and manufacturer of Industrial Vises and Workholding Tools utilized in the metalworking industry. The Company's tools have been on the marketplace for over nine decades and are widely acknowledged for their high level of quality. Heinrich serves customers worldwide from large to small with many of its products known to have led the industry in new workholding methods that have solved everyday machine shop, assembly, and production needs. "With a diverse product line of workholding equipment that is globally recognized for quality, Heinrich is well positioned to grow under RC Incorporated." said
Ronald Haarsma
, President of RC Incorporated. With the addition of Heinrich, now RC Incorporated's fifth business unit, business units
ACE Stamping & Machine Co., Inc.
,
ACE Stamping & Metal Fab Co., Inc. de Mexico
, and
Shakespeare Maching Stamping
can offer (via Heinrich) current customers as well as vendors a high quality line of workholding equipment to better assist with any machine shop, assembly, and production need. "It is important to look at current capabilities and think, how can we add more to better assist our customer base and potential customers?" added
James Haarsma
 of RC Incorporated. "We look forward to offering our customers and potential customers worldwide such a highly respected product line of Industrial Vises and other Workholding Tools." Learn more about RC Incorporated's newest business unit, Heinrich Company, by visiting 
HeinrichCo.com
.
About RC Incorporated
RC Incorporated is a family owned company, owned by Ronald & Cheryl Haarsma, that consists of the following companies: ACE Stamping & Machine Co., Inc., ACE Stamping & Metal Fab Co., Inc de Mexico,
Innotec of WI
, Shakespeare Machine Stamping, and Heinrich Company. Each company plays a vital role in the company's 60 year history of creating innovative products and services such as precision metal stamping, sheet metal fabrication, adhesive tape, abrasive components, and workholding equipment. For more information about RC Incorporated, contact James Haarsma, Vice President at james@rcincorporated.com and/or call at 262-898-1924.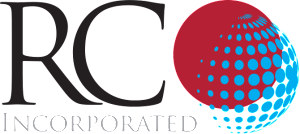 RC Incorporated
2801 S. Memorial Dr. Racine, WI 53403 800-597-7485 |
www.rcincorporated.com
RACINE, WI, November 5, 2014
--
ACE Stamping & Machine Co., Inc.
has acquired the state-of-the-art sheet metal fabrication Mexican facility, MPE de Mexico. This acquisition has been ACE's first international exposure from a manufacturing perspective. To better serve our diverse customer base, ACE has invested in this location, now named
ACE Stamping & Metal Fab Co., Inc. de Mexico
to benefit customers from a logistical standpoint. This location has officially marked ACE's first endeavor in the sheet metal fabrication industry. With the experience, equipment, and high level employees, ACE de Mexico will become a great addition to the family of companies that
RC Incorporated
owns and operates on a daily basis. ACE de Mexico serves many industries including but not limited to: Medical, Telecommunications, Technology, Industrial, etc. Over the next year, ACE plans to add metal stamping presses ranging from 45 tons all the way up to 600 tons. With the capabilities of handling low running complex metal fabrication jobs to high running, tight tolerance metal stampings, ACE is your perfect solution for stampings and fabrication needs. Stay tuned as ACE Stamping's website gets a makeover to match our new capabilities and new facility.

ACE Stamping & Metal Fab. Co., Inc.
Blvd TLC #800 Parque Industrial Stiva-Aeropuerto Apodaca, Nuevo León; C.P. 66626 (+52) 81-8882-1500 |
www.acestamping.com.mx