Showing posts tagged with: RC Incoporated
RACINE, WI, April 12, 2015
— 
RC Incorporated
, a family owned company that consists of the following companies: 
ACE Stamping & Machine Co., Inc.
,
ACE Stamping & Metal Fab Co., Inc de Mexico
, 
Innotec of WI
, and
Shakespeare Machine Stamping
. Each company plays a vital role in the company's 60 year history of creating innovative products/services such as precision metal stamping, sheet metal fabrication, adhesive tape, and abrasive components. RC Incorporated is proud to announce its support for the 
The Leukemia & Lymphoma Society. 
The Leukemia & Lymphoma Society is the world's leading private organization funding blood cancer research. Their Mission: Cure Leukemia, Lymphoma, Hodgkin's disease, and Myeloma, and improve the quality of life of patients and their families. The purpose of this post is to create awareness for the the LLS and increase donations that touch thousands of people and families on an annual basis. With more than $1 Billion invested into their efforts, survival rates have doubled, tripled, and even quadrupled since 1960. Don't wait,
donate
to help the cause today! Special thanks to Porschla Kidd, Sean Sweeney, and his girlfriend Jennifer for bringing awareness to RC Incorporated.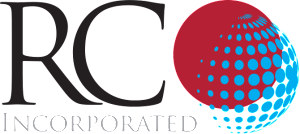 RC Incorporated
2801 S. Memorial Dr.
Racine, WI 53403
800-597-7485 |
www.rcincorporated.com