RACINE, WI, July 7, 2015 — ACE Stamping & Machine Co., Inc., a division of RC Incorporated, offers high quality precision metal stampings and sheet metal fabrication with a full featured tool room. ACE Stamping has two locations internationally, the headquarters in Racine, WI named ACE Stamping & Machine Co., Inc. and another location in Monterrey, Mexico named ACE Stamping & Metal Fab Co., Inc. de Mexico.
Since ACE Stamping is registered ISO 9001, one of the main goals is to push for continuous improvement. It is very important to continue to reinvest into the company's equipment to allow customers to continue to receive the utmost quality with competitive pricing in a timely manner. As the metal stamping industry moves forward, so does the technology. Therefore, ACE Stamping is proud to announce the addition of a brand new 45 Ton Stamtec Stamping Press to its Racine facility.
Since ACE continues to gain a foothold in parts that require a highly cosmetic finish, it has become very important to have equipment that does not use oil during the stamping process. This press will be dedicated solely to the numerous, highly cosmetic parts that the company stamps and ships on a daily basis.
Please see press specifications below (Column L):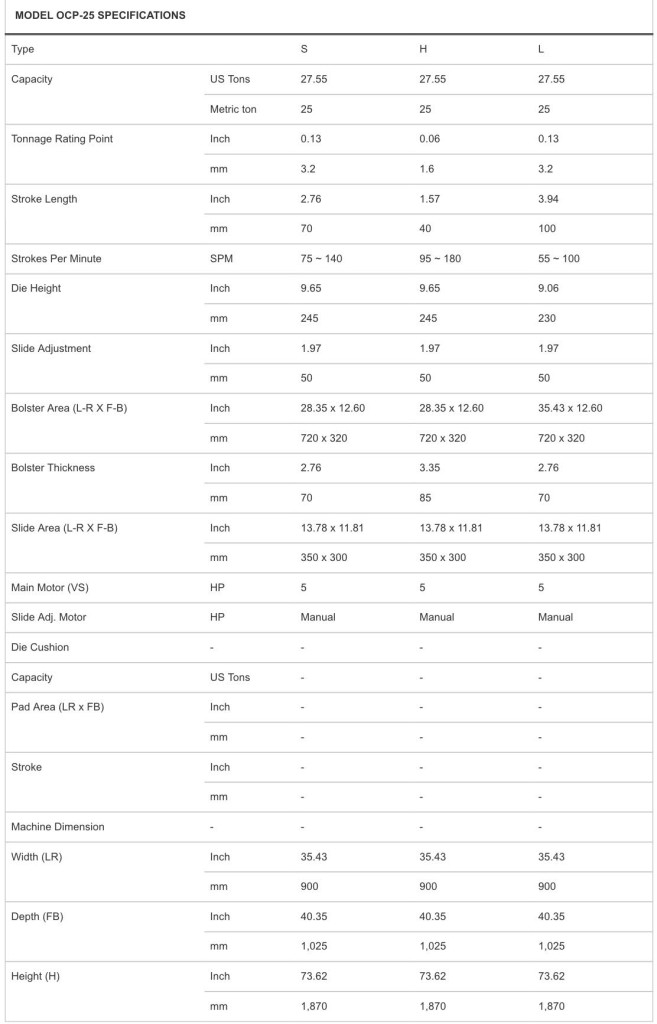 Please stay tuned as ACE Stamping is nearing the completion of a brand new website to reflect its state-of-the-art sheet metal fabrication facility in Monterrey, Mexico.


ACE Stamping & Machine Co., Inc.
2801 S. Memorial Dr.
Racine, WI 53403
800-597-7485 | www.acestamping.com
Tags
:
ACE Stamping
,
News